I've traveled the world investing in service families and with deployed troops in Turkey, Iraq, Afghanistan and aircraft carriers in the Persian Gulf aiming to bridge the gaps that exist in military marriages.  
I believe it is important to make every person in the room feel seen and understood, so my approach is to do what we service families do best- dig deep quickly.  Families will leave the event with new purpose, direction, and hope.  
Frequently Requested Topics
Events can be tailored to the unique needs of your audience. I use my background of group therapy, facilitation, teaching, and leadership development to bring out the best in your audience. Turn your event into a life changing Gallup Strengthsfinder workshop or simply allow me to help your families decompress from a very challenging 20 years of war. I have led military spouse events like PWOC retreats, kick-off events, as well as military service member trainings of some of our most elite soldiers.  Regardless of your group size, I have facilitated groups of 5 to 120 easily through discovering individual talent and working together.​
Using my background of psychology and service culture competency, I provide a keynote that touches your audience. Each guest, sponsor, or participant will feel their segment was valued and transitions smooth. Let's talk about your event and how I can help create a meaningful event.
Virtual events can still be transformative and intimate.  Whether you want to use Zoom or another platform, we can work together to design an event that is engaging and leaves participants feeling they have the tools to succeed at home.
The role of a military clinical consultant involves offering culturally competent information that leads to advocacy and changes to how service families are cared for.  Currently, I am advocating for licensure portability for military spouse clinicians, better mental health for service families, responding to the "People First Initiative" and understanding the impact of 20 years of war on service families.  I was a member of the Working Group spearheaded by Second Lady Karen Pence with Hiring Our Heroes and the Department of Labor and am part of key discussions that impact family wellness.
"You're Leaving, Again?" follows Matt and I over the course of a six month deployment. You will listen in as we authentically share everything from the tension before the tearful goodbye to the struggle to reintegrate on the other side. Along the way, we will touch on important topics that we believe every military marriage has questions about. We cover parenting, communication, intimacy while apart, and even how to restore your relationship after deep emotional wounding. We will also share what we decided to do during this deployment to connect and grow as a couple, all while the unexpectedness of life (and COVID-19) attempted to sabotage everything.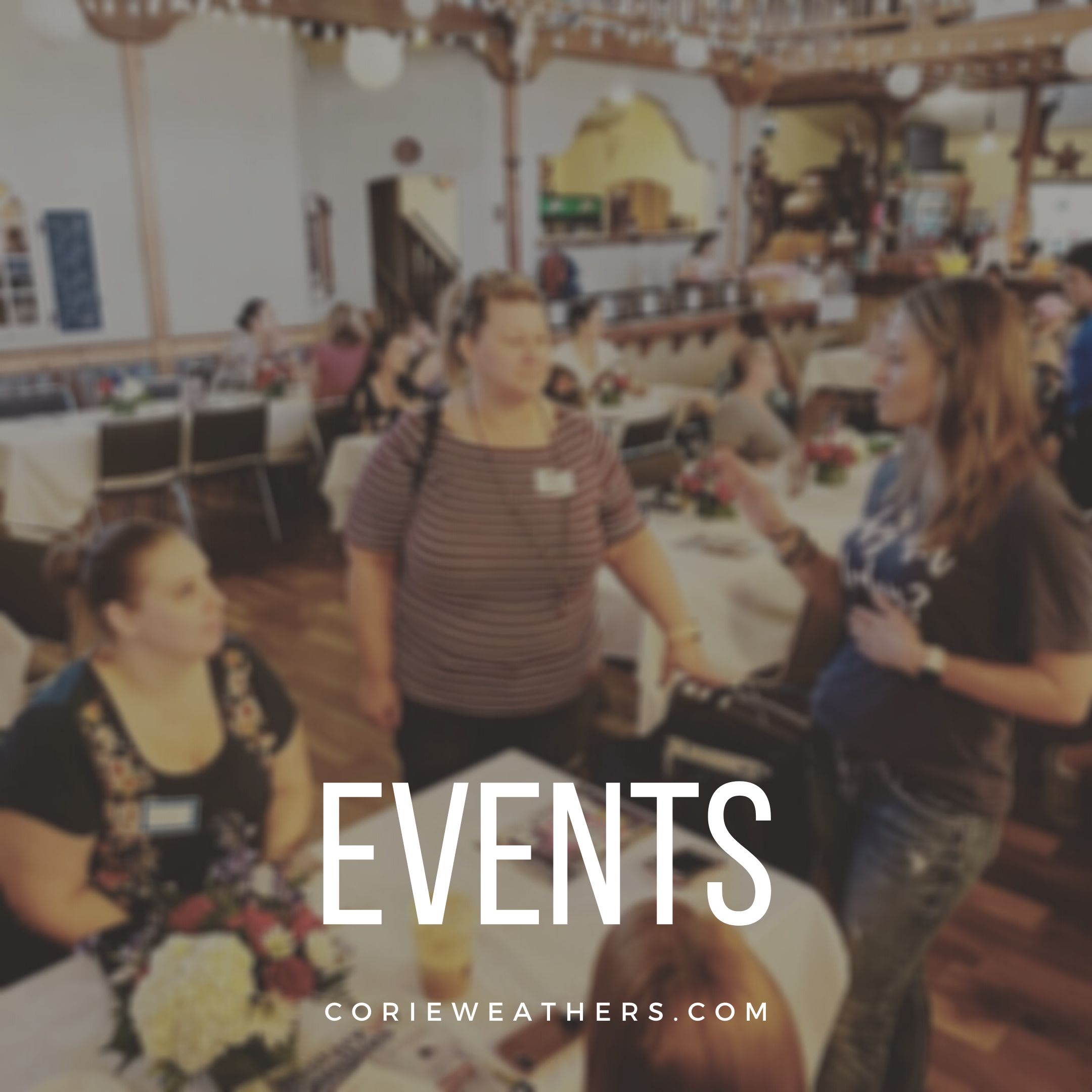 Check out my events blog for examples of past events and upcoming events already scheduled!
author, speaker, consultant
I love Corie! She is amazing at her job and has such a servants heart. Truly enjoyed learning from her in several settings.​
Corie is an expert with military and first responder families and the unique challenges they face. I would recommend her to the entire army and their spouses if we could duplicate her (hehe)! Corie is an absolutely amazing asset to the community. Thank you for all that you do!
Corie is the most amazing person ever. She speaks so eloquently and makes you feel loved & heard. She heals hearts and is able to set you on a new hopeful path
I am not the "marriage Counseling" kinda guy. I have a hard time trusting people with the inner workings of our crazy life. With that being said, Corie is different. She has the ability to relate and develop that trust without invading your space. The lessons learned from her have been put to use both in my marriage, and while doing outreach. Corie, you are a truly gifted professional who has a passion to empower!
"Corie never disappoints. I love how Corie is able to give words to the common 'feelings' and 'experiences' of our military life. These words allow for the 'a-ha' moments - getting to the heart of issues - which in turn allow for growth & hope."
"Corie made the experience of developing new curriculum painless and exhilarating. I never felt stressed or confused about the process. She kept me updated as she worked through the material and was often asking me my thoughts and opinions. She was always willing to hear ideas and made adjustments as requested. I am so glad that she took on our project!"
I have known Corie for many years and she is an amazing person. She is highly intelligent and qualified but best of all, she genuinely cares about people! #SheCEOStrategies #caregiver #superwoman