What services are you interested in?
The information below is intended to help with your event or publication.  If you need additional information, please email or download my speaking one-sheet above. 
Corie Weathers, licensed professional counselor (LPC), is a sought-after speaker, consultant, and award-winning author. Corie has focused her career for the last 20 years as a clinician specializing in marriage, the military culture, special forces, and leadership development. She has traveled internationally to visit troops and report on deployment conditions and has taught service families across the globe. In addition to providing subject matter expertise on military culture, Corie consults organizations and institutions on building trust, creating impactful programming, and working within a multi-generational team. Her advocacy has included being a part of Second Lady Karen Pence's Military Spouse's Employment Working Group and contributing to the passing of a Congressional Bill for licensure portability.
Working as a power-couple, Corie and her husband, a US military chaplain, have provided countless weekend marriage retreats for military couples and relationship retreats for single soldiers.  As a part of an initiative to encourage more marriages to develop and maintain healthy, balanced marriages, Matthew and Corie were followed by the USO for the "You're Leaving Again?" Series.  Couples from around the globe joined the free study and have found great improvements in their intimacy and connection.  This curriculum was written during their own deployment and is perfect for military couples who face separation frequency. As a Gallup Faith Strengths Advisor, she has traveled all over the world investing in individuals and teams who desire to know and excel in their relationships, influence, purpose, and productivity using the Gallup StrengthsFinder inventory. She is regularly invited to military events and retreats as a speaker.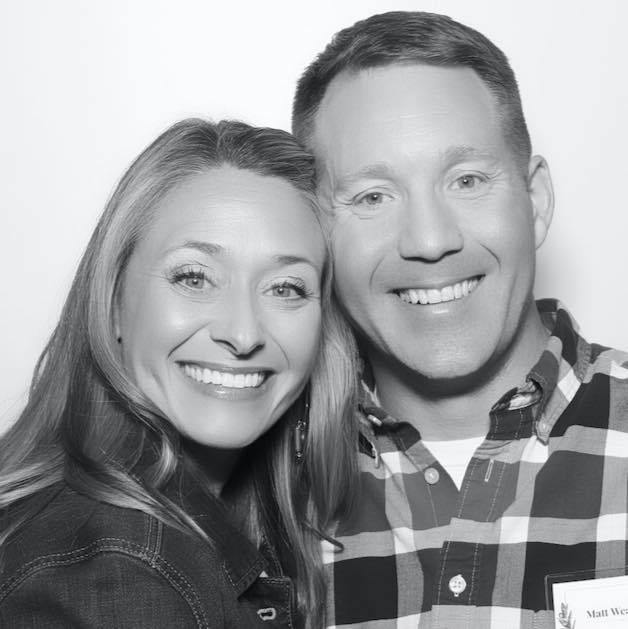 Corie was the Care Team Coordinator for the 3rd Squadron 61st Cavalry Regiment of the 4th Brigade Combat Team, 4th Infantry Division at Fort Carson, CO.  Jake Tapper's New York Times Best-Selling Book The Outpost: the Untold Story of American Valor, documents the squadron's historic involvement in Operation Enduring Freedom X in the Kamdesh Valley of Afghanistan, now known as the "Battle of COP Keating".  Eleven soldiers were lost during this one deployment.  Since then, Corie has served Gold Star families and consulted military command and their volunteers on issues of grief, the notification process, and Care Team development.  She currently serves as an Ambassador for the Chris Kyle Frog Foundation serving military and first responder families and volunteers with the Red Cross training mental health professionals to be more culturally competent in their work with military and first responders.
Commander's Award for Public Service (May. 2019)
Armed Forces Insurance Military Spouse of the Year® (May 2015), Military Spouse Magazine, Armed Forces Insurance
The Honorable Order of St Joan D-Arc (Aug. 2010), United States Armor Association; 
The Honorable Order of Molly Pitcher (Dec. 2011), United States Field Artillery Association; 
Commander's Award for Public Service (April 2011), 4th Infantry Division, Fort Carson, CO Department of the Army; 
Commander's Award for Public Service (Aug. 2010), Department of the Army; 
Columbine Award of Excellence (May 2010), 3rd Squadron 61st Cavalry Regiment of the 4th Brigade Combat Team, 4th ID
Click on images below to download for your event